CAMP SWEET LIFE 2023
Sunday, July 30th – Thursday, August 3rd, 2023 at Camp Courage

This year we are using Camp Views as our Camp Registration Portal.  This will give Camp Sweet Life a much smoother check-in process.  If you have any questions during the registration process, please contact us at info@campsweetlife.org or (507) 934-9352.
We are excited to see you all at camp as you arrive on July 30th!
At this time we are requiring all campers and staff have Immunization against COVID-19 for Camp 2023, except where prohibited by state law.  We will continue to monitor policies and update as determined by CDC and ADA.
Registration will open March 01, 2023.
CAMP ACTIVITIES
Arts & Crafts
Water Activities
Group Games
STEM Activities
Shooting sports: Archery & Sling Shots
Nature Exploration
Dancing
SAFETY AT CAMP
Medical supervision around the clock
Meals planned and supervised by Registered Nutritionist
Counselors trained in diabetes care
Age-appropriate activities planned and supervised
MEET OUR MEDICAL DIRECTOR –
Dr. Jenny Kyllo, MD
Medical Director
Endocrine Clinic and McNeely Diabetes Center
Children's Hospitals and Clinics of Minnesota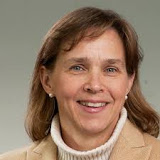 I'm a native of Rochester, MN, did my undergraduate studies at St Olaf College. I went to medical school at the University of Minnesota and did my Pediatric and Pediatric Endocrinology training at the University of Iowa. Our family moved back to Minnesota in 1996, and I have been at Children's Hospitals and Clinics of Minnesota since. At Children's, we're proud to be the biggest clinic in the area providing diabetes care and the best of new technology to kids. Outside of work, I like outdoor activities; camping, hiking, skiing, fishing, and pretty much anything that gets me out in the woods. I have a lot of good stories to tell about YMCA camping experiences as a kid and teen.  If the weather is bad, I will get my sewing machine out and work on a quilt or two.  My husband, Dan, and I have 4 wonderful children and four grandchildren that keep us busy, as well.