CAMP SWEET LIFE 2023
Sunday, July 30th – Thursday, August 3rd, 2023 at Camp Courage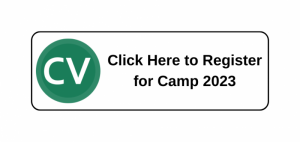 This year we are using Camp Views as our Camp Registration Portal.  This will give Camp Sweet Life a much smoother check-in process.  If you have any questions during the registration process, please contact us at info@campsweetlife.org or (507) 934-9352.
We are excited to see you all at camp as you arrive on July 30th!
At this time we are requiring all campers and staff to have Immunization against COVID-19 for Camp 2023, except where prohibited by state law.  We will continue to monitor policies and updates as determined by CDC and ADA.
Day Campers ages: 5 -7
Overnight Campers: 8 – 15
Counselor In Training: 16-17
This year we will register using CampViews (new portal)
Registration will open March 01, 2023
For more Information:     info@campsweetlife.org
                                          or call Camp Sweet Life at 507-934-9352
Like us on Facebook:     https://www.facebook.com/CampSweetLife/
Camp Sweet Life is a 501c3 non-profit organization